We will be entering into maintenance on 12/09 at 3pm PST, and have an expected downtime of 2 hours. For details, please visit the following link:
http://bit.ly/closersmaintenance
Dimensional Gels will expire on 12/9 at 3pm PST, as soon as maintenance begins. Be sure to use your gels now!
Seth pre-release ultra pack (what pet are we getting?)
so on the daily deals page where we go to buy Seth's pre-release ultra pack it says we get a mini Alice pet package: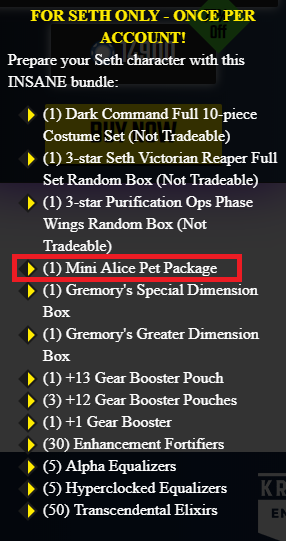 however when we go to this page to learn about Seth https://closers.enmasse.com/about/closers-seth-update-coming-august-27 it says Seth's pre-release ultra pack has a mini Anna pet package:

so what pet are we actually getting from this pack?