Hasten PvP Balance Changes to before the PvP Tournament (or change the PvP Tournament date)
This will be a 2-part post as it is quite lengthy. Yes, there's a TL;DR at the end.
For those that are unfamiliar with what I am posting about, I'd like to reference the following post: https://closers.enmasse.com/community/development-road-map
Today EME has updated the Development Roadmap and amongst it is an 'Official PvP Tournament'. As an avid PvPer this gets me very excited, especially as it will occur only after most characters have gotten their Special Agents/Special Crews, if we assume the list to be chronological in order.
I'd like to preface my post with the claim that I come with decent amount of PvP experience; these calls are neither born of complaints from a recent encounter nor the ramblings of a beginner, but legitimate concern from a potential tournament contender: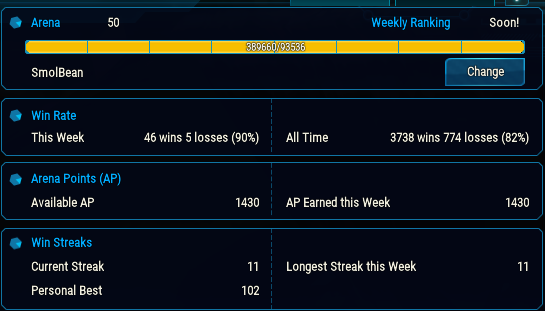 1. BALANCING
Looking at the roadmap we see the first major issue: PvP system improvements and the 83 level cap will arrive after the tournament as opposed to before. This is very bad.
Beginning with the 12th April 2018, the Korean version of Closers has received a multitude of character rebalances, skill revamps and in particular multiple consecutive PvP balance changes. I have compiled details of most of the changes that occurred since then on the following pastebin: https://pastebin.com/6pTLV5ZP
I recommend reading to truly comprehend the extent of the changes that we are yet to receive.
Prior to the April revamps and May Balances, Closers KR had seen very little in the way of PvP changes aside from nerfs to Luna and a large patch in December 2017 (the one we got with the Renovation Update). PvP was in such a contemptible state that calls were made to delete the game mode in its entirety, or at least remove it until balancing was satisfactory. This may seem like a joke (and certainly many thought it so), but it got enough recommendations and traction on the official forums that the developers chose to directly address the post in question: http://closers.nexon.com/news/notice/View.aspx?n4pageno=3&noticearticlesn=122676 (128 recs, highest rated out of all addressed suggestions).

Ever since then, the game has been receiving a number of re-works and rebalances in PvP, such as the 3rd of May Patch (http://closers.nexon.com/news/notice/View.aspx?n4pageno=2&noticearticlesn=122776) and the 18th of May Patch (http://closers.nexon.com/news/notice/View.aspx?noticearticlesn=122889). It seems that ever since the April changes, the developers have begun to take PvP seriously.
Many of these changes are crucial to correcting balance issues that are common in low, mid and high-levels of PvP. There are many small quality of life changes evident throughout, such as Seha's revamped Super Armour (SA) in many of his skills, making it easier for players to chain SA and not be caught by random hitstuns. The patch also saw a nerf to Seha's aerial usage FM3 as well as dash distance, two tools that are overwhelmingly oppressive in high level play that make the character borderline unpunishable. Sylvi changes are essential skill reworks and bug corrections (such as Wormhole no longer fizzling when performed towards a wall nor mirroring vertical directional inputs in reverse usage); Levia's Snake Signet changes make it less sluggish to use but so too does it reduce its overall duration, and the removal of her Dragon buff mean she loses empowered FM2 aggression but also no longer has to deal with followup removal on FM1, etc.
Although PvP will still be rife with its bugs, issues and unfair matchups, the patches do much to level the playing field. As it currently stands, without KR-levels of gear and the receiver removal, certain characters perform overwhelmingly better than others in particular matchups, which will certainly skew the results of the PvP tournament towards them. If we are to have a fair competition, then these balance changes must be implemented before the tournament itself, lest we have matches end before they begin at bracket seeding.
2. LEVELS AND CUBES
The importance of this is further compounded by the Cube system for EX skills, which brings us to the issue of the level 83 cap. Without level 83, most characters do not have access to their Master Cube skills, many of which are especially important to strengthen weaker characters. Take Seha's EX Shockwave skill. With Master Cube (can be attained with +tunes at level 83 cap), the skill gains +10% damage on use. Sylvi's Master Cube for EX Supercluster however, enables her to double the damage of her Electric Storm skill without having to sacrifice her iframe duration for it - an important variable that drastically influences her playstyle.

With the current patch and the receiver removal, Seha is a character that presently dominates the meta as he lost the least amount of damage out of everyone else due to his emphasis on single hits and True Damage. Sylvi's Master Cube can help even the playing field between the damage discrepancies seen in such characters. The same can be applied to Yuri - the who suffered the most from the receiver change - gaining enhanced damage from the Mobius Bullet Master Cube augment to her EX Automatic Fire, helping to make up for the current lack of damage the character can dish out without end-game KR gear.
Although not necessary, the availability of tuning for Master Cubes enables characters that are dependent on it to specifically try to slot/shoot for these skills, while those who have no need can reserve the tuning slot for other damage-increasing stats. When considering that both Wolfgang and Violet would be out by the time the tournament takes place, postponing it to after the level 83 cap (and thus Violet, Wolfgang, Luna and Soma SC/SA) could also help level the playing field.