Black Market still dead
Server merge was pointless, it just created more problems than fixing them. I decided to wait until a gacha update to complain, just to make sure and unfortunately, it's pretty obvious, Black Market is still dead, it's still impossible to get even one variant of the costumes, unless you whale A LOT + camp the market non-stop.
Someone made this post before: https://forums.enmasse.com/closers/discussion/9597/bitnas-gacha-needs-to-seriously-be-looked-at
but guess what, that won't help, we just don't have enough people playing, it's a sad truth that people don't seem to realize, yes, we just had a server merge to increase population, but that was FAR from a solution, EU was always more dead than NA, so bringing an even emptier server to an already empty server was pointless, especially when a lot of people quit because they can't PvP anymore, EU players getting problems left and right, and Bai, one of the most popular characters, announced so late.
This is what a REAL Black Market is supposed to be: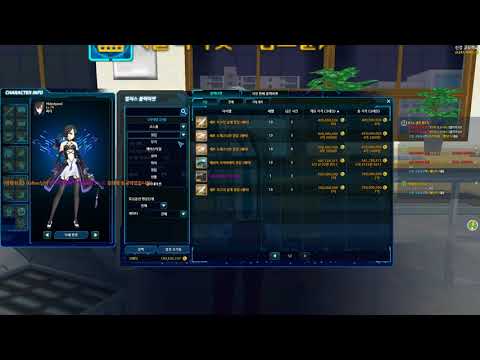 Honestly, just get rid of gacha costumes, leave gacha for Rare Costumes' accessories only, when a new gacha costume releases, just put all 3 variants in the Cash Shop so we can buy them directly, of course, to compensate for that, make them fairly expensive, I'd say around 50 USD (5k EMP) for each, totalizing 150 USD for all 3, this could potentially get more people to pay, rather than just a couple whales gachaing (then hope they get the piece you want, then hope they don't need that piece themselves, then hope they put it in the Black Market instead of salvaging it, then hope you're the only one who needs it, then hope you camp it at the right time, then hope you can afford it), that way, you get what you pay for, having to rely on RNG just doesn't work on our server, which leads to less people inclined to use their money. There is no hope for our Black Market/economy if they don't come up with a GOOD solution fast, a lot of people are quitting and I'm pretty sure we don't get new players at the same rate.