We are live and streaming! Come join us for a final farewell to Kritika Online, as we share stories, watch clips, and hang out with you all in Watchtower. src="https://player.twitch.tv/?channel=enmasseentertainment&autoplay=false"
height="360"
width="640"
frameborder="0"
scrolling="no"
autoplay="false"
allowfullscreen="true"
>
Suffering the same Fate as NFSWorld we are forced to say R.i.p.
Back in 2012 Need for Speed world was a thing that i spent alot of time and effort into. It was a fun game despite it literally being pay to win. I ended up quitting the game before the final event happened in which i watched the people on youtube stream it before the servers died that midnight.
Either way. Kritika was a game i originally discovered through the mobile version of the game. What really got me playing was this video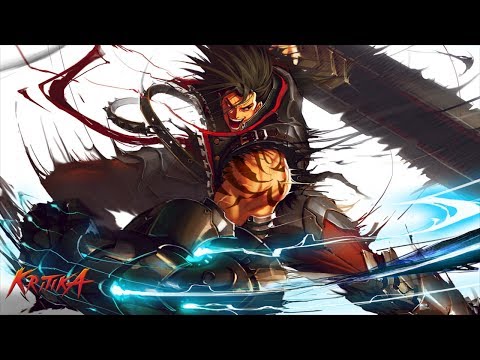 (thanks trin)
Not sure how much time I have clocked into this game specifically but safe to say its quite a bit. I've got 6 alts all except 1 is lv70 with decked out legendary gear. if i had to estimate id say about 100+ hours.
Long story short its sad to have to say goodbye to yet another MMO that i've gotten attached to and has given me entertainment when other things cant. I'm going to miss the characters ive created as in game i've created them to be a personification of me. Also it sucks that I'm going to have to say goodbye to my guildmembers especially my leader who goes by the name NYGHTOMEN. If it wasnt for him I wouldnt have stayed past the extreme starhenge grind long enough to see this games end.
It sucks because i'm sure alot of us were genuinely curious to see where this game would have went, but at the same time the community had blatant frustrations with the game that fell on deaf ears.
With the conclusion of this discussion I ask y'all once the server closes what game/other activity will you guys move onto? Me personally I may or may not get back into league of legends but another game ive been playing is ironsight which is essentially Bootleg COD blackops2 with shotty netcode (im serious). Hell I may even get back to my hobby of producing music who knows.