There has been a follow-up statement in the "Cheating and Third Party Tools in TERA - You Won't Believe What Happens Next!" thread in General Discussion. While posting about 3rd party programs is still against the forum rules and we ask that you adhere to that, we hope this helps address some of the questions we've been seeing in the community.
[FF] commissions :-)
lmao wats up im bak on dis game again
taking commissions on
Fey Forest
!!!
✦WISHLIST✦
all negotiable
elin colorful cat club (2 chibis + 2 bust sketches)
airy aurora (4 chibis + 1 bust sketch)
appearance changer (1 bust sketch)
nightfall weapon skin [box or mystic] (1 chibi + 1 bust sketch)
prismatronic weapon skin [box or reaper] (1 chibi + 1 bust sketch)
✦CANS & CANNOTS✦
cans: kemonomimis, simple (semi-detailed should be okay!), mostly humanoid races

cannots: nsfw, facial hair, armor, buff ppl, non-humanoid (anthros), barakas, aman, poporis
the only reason I won't be doing what is listed in the 'cannots' is because i believe i lack the skill to provide the art that is on par with how much you pay!! dont want my commissioners to be unsatisfied with what they get u - u
✦CHIBI✦ 55k gold (these are much bigger than shown)
✦SLOTS✦
1. Noctiv (?)
2. Rinniel
✦BUST SKETCH✦ 35k gold (will be a bit cleaner than what is shown)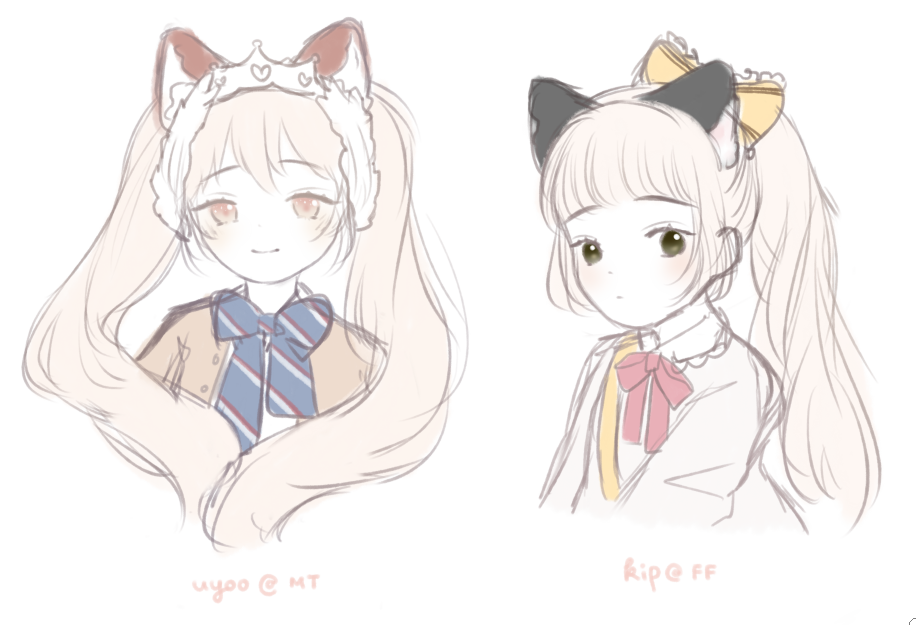 ✦SLOTS✦
1. Rinniel
2. open
✦FORM✦ PM this to me on forums
IGN:

Commission Type:

Reference Pics (please send clear ones):

Character's Personality (2-3 words):
pls whisper
Egg on Fey Forest
in game if there are any questions
u can also pm or comment any if u hav
more art here
http://nueus.tumblr.com/tagged/sketchbook