[TR] Ascendum | Semi-Casual | Progressive
Playstyle
: Semi-Casual | Progressive | PVX
Region
: North America
VoiP
: Discord [
https://discord.gg/2M4DVCW]
Server
: Tempest Reach
Community Description
:
Ascendum is a fresh and professional gaming community with experiences in leading multiple communities, guilds/clans and other forms of community management. Ascendum brings something new to the table that other communities may sometimes lack, the well known, but lost concept of "fun". The Council of the Ascendum community as a whole, are well known leaders in the gaming circuit with many past achievements and accomplishments in the MMORPG community, leading well-respected guilds and having the ability to manage a community the way that it's truly supposed to be led, having every member in mind.
Our goal in Ascendum is to make sure that members are not encumbered by the usual restrictions that gaming communities nowadays hold. We want our members to be able to enjoy themselves in a relaxing, yet challenging, positive and highly energetic atmosphere with like-minded members. Our long term goal is to be the guild everyone knows as a professional and friendly bunch of people to game with.
Our guild prides itself on our core values which are as follows:

✧ Professional and fun.
✧ Experienced and committed.
✧ Dedicated and diligent.
✧ Friendly and social.


All the while maintaining our promise to making sure everyone is included and most important of all, having fun.
The Charter
:  
https://www.ascendumgaming.com/codex
Ascendum Gaming Introduction Video
: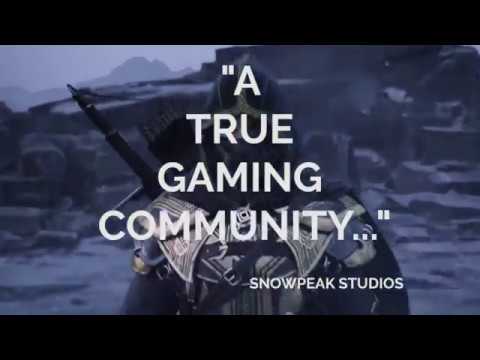 Goals in TERA
:
If we are being honest with ourselves, then we all know that TERA has been around for half a decade, maybe even more. We just want to have fun, create some community events, do some dungeons and meet new people. There are amazing games coming out soon, and we'd love to try them out - like Project W from Bluehole Studios!
We are playing daily and just hanging out, if that sounds like the place for you, whether you're brand new, an old veteran player that hasn't touched Tera in years or someone who is just looking for a guild, then we are here for you!
Recruitment Video
: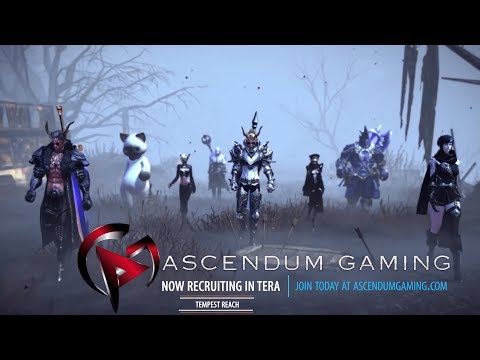 Recruitment Page
:
https://www.ascendumgaming.com/tera