[TERA PC & Console] En Masse is closing, but TERA lives on! We will continue to support TERA PC (NA) and TERA Console until services are transferred. Our Service Moving Info page is now live here:
https://bit.ly/tera_service_moving
Zayo/above Network routing issue
So far testing with 3 different people, one hard dc's every few minutes (looking around a few others are having a similar dc issue), the second person having constant high spikes, the third having no noticeable issues. All 3 fail a tracert to Mount Tyrannas after 64.125.186.90.t00764-02.above.net
All 3 from different locations.
If anyone else is having the same issue (specially the constant dc) bring some light to it here and maybe something can be done.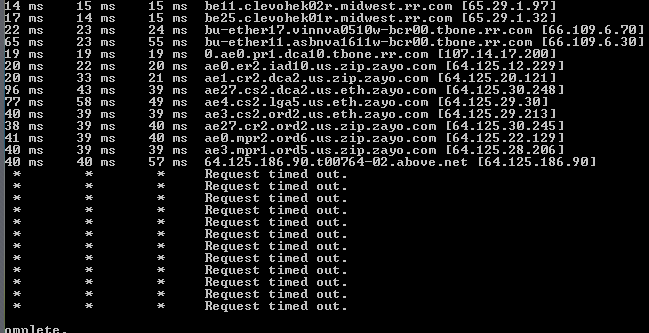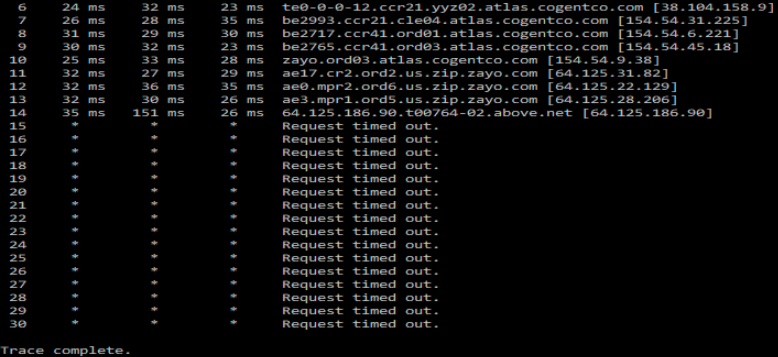 Including a pingplotter screenshot as well