[TERA PC & Console] En Masse is closing, but TERA lives on! We will continue to support TERA PC (NA) and TERA Console until services are transferred. Our Service Moving Info page is now live here:
https://bit.ly/tera_service_moving
Celebrating TERA - Updated April 12th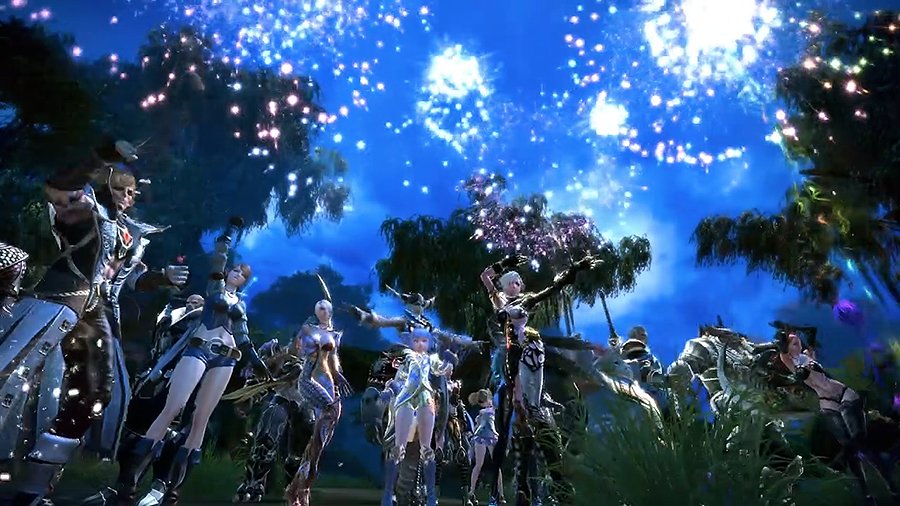 We recognize that a lot of you who have been playing TERA on PC are now also playing it on Console. That's cool. We are too.
We also know that one of your first priorities will be finding other players on your alternative platform who might make good guild members, teammates for tackling dungeons, or just like minded party members for beating on BAMs out in the hunting Zones.
Our goal is to make the task of teambuilding easier for you, so each day you log in on PC, you'll receive a TERA Celebration Token.
You can trade in these tokens for either a Playstation Launch Loot Box, an Xbox Launch Loot Box, or a PC Launch Loot Box.
Setting off the (P) & (S), or the (X) & (B) Fireworks while playing on PC tells other players that you also play TERA on Console, and would like to group up, if they're available.
Setting off the (P) &(C) Fireworks says that while TERA on Console is cool, you're excited for new content on PC. Stuff like the last update, Counterpunch, or the upcoming Godsfall update.
Remember that these TERA Celebration Tokens are only temporary, and any unused tokens will be removed from your inventory on Thursday, April 12th during Maintenance, but you get to keep the Fireworks.
And in case you're curious which platform has the most group friendly players, we'll announce the most chosen Firework box on April 10.
This discussion has been closed.