[TERA PC & Console] En Masse is closing, but TERA lives on! We will continue to support TERA PC (NA) and TERA Console until services are transferred. Our Service Moving Info page is now live here:
https://bit.ly/tera_service_moving
Keep Getting Disconnected from the Server and Stuttering
I just downloaded TERA today and I am trying to play it, but I cannot get past character creation because I keep getting disconnected from the server and taken back to server selection. I know this has been posted before, but I cannot post a reply to it, so I started a new one. I hope the info I put here is helpful.
As for the stuttering (I think that is what it is called -- it's like watching a movie with only 1 frame every second) I have set the graphic settings as low as possible and it helps with the stutter in the opening, but since I cannot get past the character creation, I don't know how good a fix it is. I have yet to find a way to turn off VSync, which was another suggestion. And someone said to set the game to use dual or quad core CPU because it acts like you have only one (they said to add a line for it to the S1Engine.ini file). And to set in the S1Engine.ini to "AllowD3D10=True" but I do not want to go messing around in there as much as possible.
Anyway, I would appreciate any help or suggestions (other than getting a better computer) any of you can give me to make the game run smother.
As for the disconnect, I found this on the web about the issue: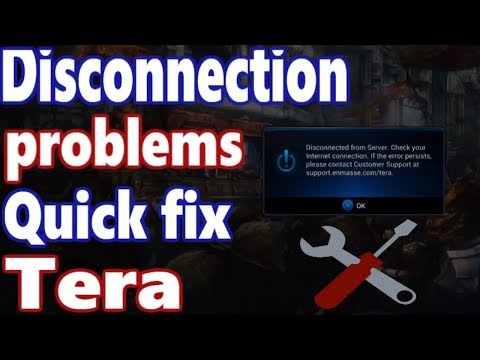 I have yet to try it because I haven't got out of character creation yet, but it may help you. I have switched the computer from LAN cable to Wi-Fi to see if that was the problem, but it is not. I have shut down all internet uses I could and still it happens. I read that many players in NA, Asia, and Europe have the same problem, so it is not just me. If this solves the problem, I will post a reply. If any of you know another or better way, please let me know.
Can't wait to start playing, if only I can get into the game without a server disconnect. Thank you.