[TERA PC] Known issue: Little Red Tokens from the Little Red and the Wolf event have an inventory limit of 999 and if receiving a Vanguard Request reward will raise your token quantity over the limit, you will not be able to receive any of the reward items. We apologize for the inconvenience, but ask that you please exchange tokens prior to completing dungeon Vanguard Requests if you are approaching the inventory limit. Event details:
https://tera.enmasse.com/news/posts/tera-anniversary-little-red-and-the-wolf
[TERA PC] We confirmed that an issue with Civil Unrest persists, so Civil Unrest will remain disabled until further notice. Thank you for understanding.
Event EXCLUSIVE Wintera Footsteps! [Updated Dec. 27]
We have 4 brand-new winter-themed footsteps! Check out our great footage below
It's love at "frost sight!" Here's how you get them:
Winter Wonder footsteps will be available
exclusively
through our Golden Gift Box event (more details on this event to come).
Frosty Snowman Footsteps will be available
exclusively
through flattening Fat Santas.
Icemaker Footsteps will be available
exclusively
through our Holiday Special Event.
Cold Duck Footsteps will be available from
exclusive
Community events throughout the month!
Want to know all the icy-cool events that are happening during the cold season in TERA? This forum post will be updated to give details on what's going on and how to get yourself ready to take these events "sled on!"
Community Events!
-
Watch EME Partner streams and receive goodies! Find their streams here: https://www.twitch.tv/team/emepartners Fishing 12/11
- Fishing Tails! (12/26 - 01/04)
-
Join us
for some fin-tastic sailor stories of players taking on fishing! Give us a tail and you'll receive the Cold Duck footsteps!
Wintera Snowfield BG 12/11 to 1/15
Addition of seasonal mounts to Wintera Token shop!
Blithe

Flurry

Merry

Frost

New Years Ultra Hyper Fire Turbo Time!
Check out details
here
!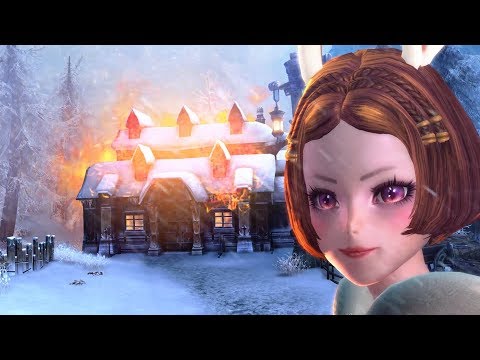 Past Events:
Tiny Santas 12/01 to 12/26
Fat Santas 12/11 to 12/26
Winter Gala!- Thanks to those who participated in this wonderful event - especially the host!
Guildsmas (12/11 - 12/23) - Thank you to those that participated! We'll make sure to get those Cold Duck footsteps to you soon!
Holiday Special Event
Christmas Ultra Hyper Fire Turbo Time
This discussion has been closed.