[TERA PC & Console] En Masse is closing, but TERA lives on! We will continue to support TERA PC (NA) and TERA Console until services are transferred. Our Service Moving Info page is now live here:
https://bit.ly/tera_service_moving
Noctenium infusions causing lags?
Hello, i noticed some weird and pretty high lag spikes while using noctenium infusions in my original tera region (EU) and did a test: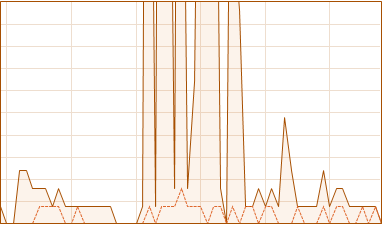 First part of the graph is while spamming skills without nocteniums, 2nd part is spamming skills while using nocteniums and the last part again without nocteniums.
I tested in NA aswell (in MT to be exactly) and i have the same problem. Apparently this is a problem of everyone in EU tera, but since i have this problem in NA tera aswell i made this forum post here. If is possible, try to do a test like mine while spamming skills with and without nocteniums to see if this problem is also happening here in NA (probably it happens in NA too since atleast me have this problem here too). If is a general problem, a report from both EU and NA tera regions would made easier and faster for Bluehole to find a fix.
In EU it got reported recently with
this
forum thread