[TERA PC & Console] En Masse is closing, but TERA lives on! We will continue to support TERA PC (NA) and TERA Console until services are transferred. Our Service Moving Info page is now live here:
https://bit.ly/tera_service_moving
Question About New Dragons and Dragon Token Exchange
Does "Flying Skill: Ashclaw" from the Dragon Token Exchange not grant the Passive Skill "Dragon Master", which grants a chance to increase your Crit Power against monsters by a factor of 1.5?
Before today's patch, Royal and normal Diamond and Ghost dragons were available in the Dragon Token Exchange for 80 or 60 tokens respectively. After the patch, the cost of these Dragons has risen to 90 and 70 tokens respectively. Ashfury and Astrafury (which grant Draconix Rex 2.0 passive) are also purchasable for 80 tokens. However, "Ashclaw", purchasable for 60 tokens does not state in the tooltip that it grants the Passive Skill "Dragon Master". Also, there is no normal version of Astrafury. Is this an error?
Has anyone learned Flying Skill: Ashclaw and can confirm whether it grants the Dragon Master passive?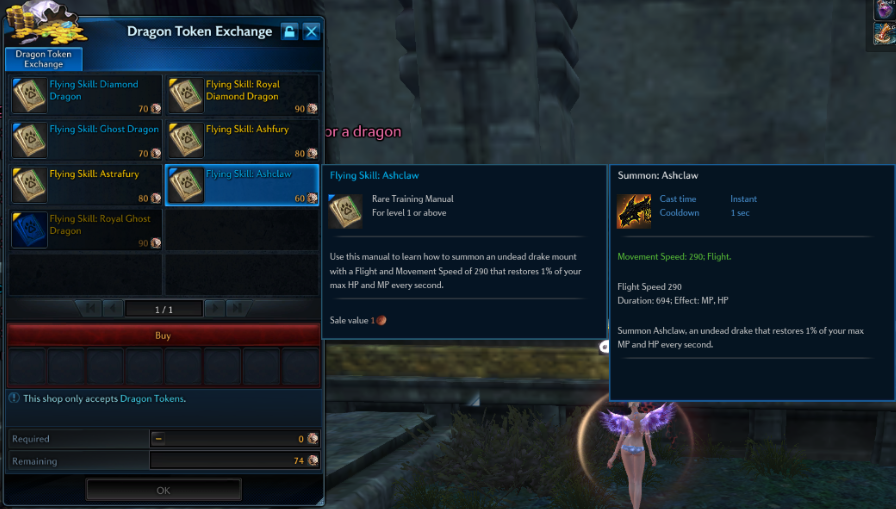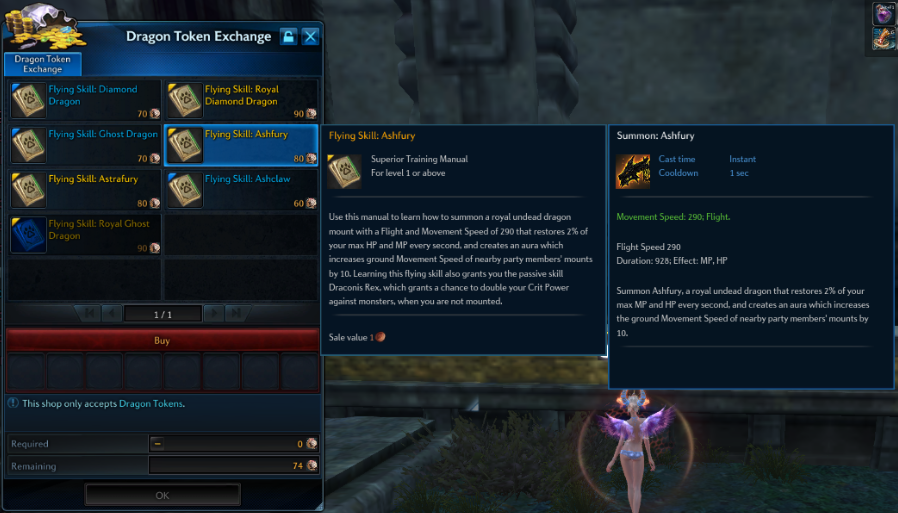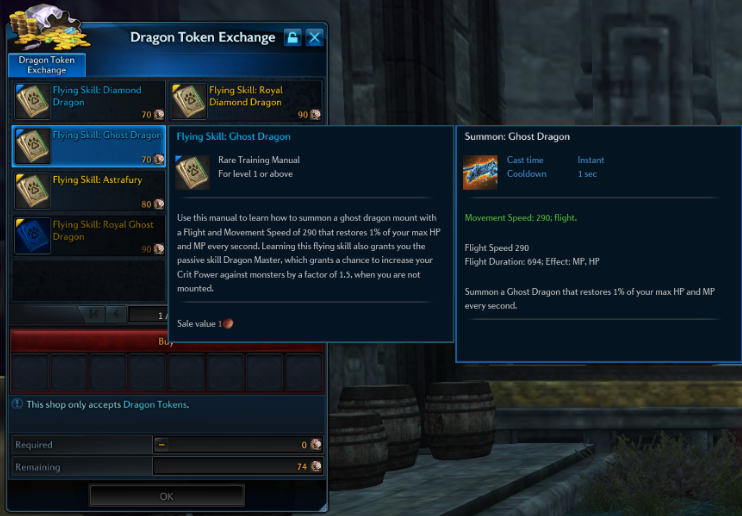 @Spacecats
@Noesis
@CobaltDragon