[PC] We are aware of issues surrounding the event EP booster, and are working to resolve this. Currently, we are working towards having this fixed on Tuesday, 02/25 in a hotfix maintenance. We will have further details as we approach this fix. Thank you for your patience and understanding!
The Ultimate Enchanting Guide: Guardian to Heroic
My ultimate guide for Enchanting, after the brand new Reloaded update on TERA Console.
A special thanks to En Masse for helping put this video together.
‣ Check it out: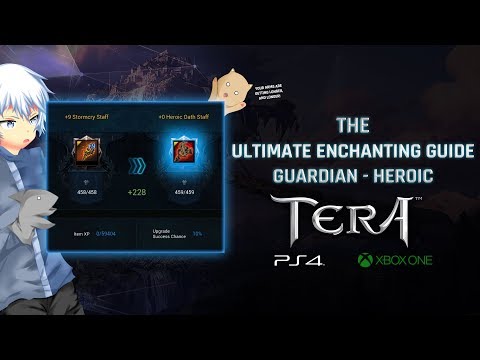 For the link to the website, with all the tables that include the materials, item exp, failure % increase and more, please check out the link below.
(Desktop Mode is best to read it, if you're on mobile):
https://www.davidangelofficial.com/gaming/tera/gear-revamp/