[TERA PC & Console] En Masse is closing, but TERA lives on! We will continue to support TERA PC (NA) and TERA Console until services are transferred. Our Service Moving Info page is now live here:
https://bit.ly/tera_service_moving
troubleshooting/help needed: issues w/ tera launcher
im a new tera player (a friend and i wanted a game to play together and we picked tera), and installed it through steam. i booted it today through steam, and was prompted to log in, but after i did it just took me to this screen (image attached)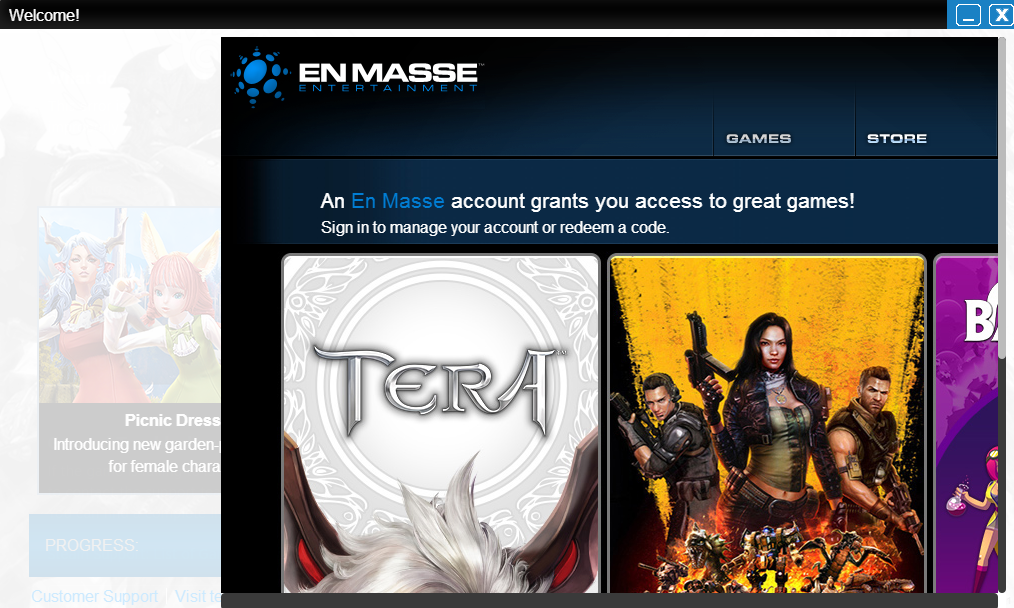 . it's like some kind of internet browser pop-up type deal. ive tried logging in and out of the pop-up, but nothing works and it wont close, rendering the game unplayable. i havent even been able to get past logging in. i would appreciate some help if possible.thank you!